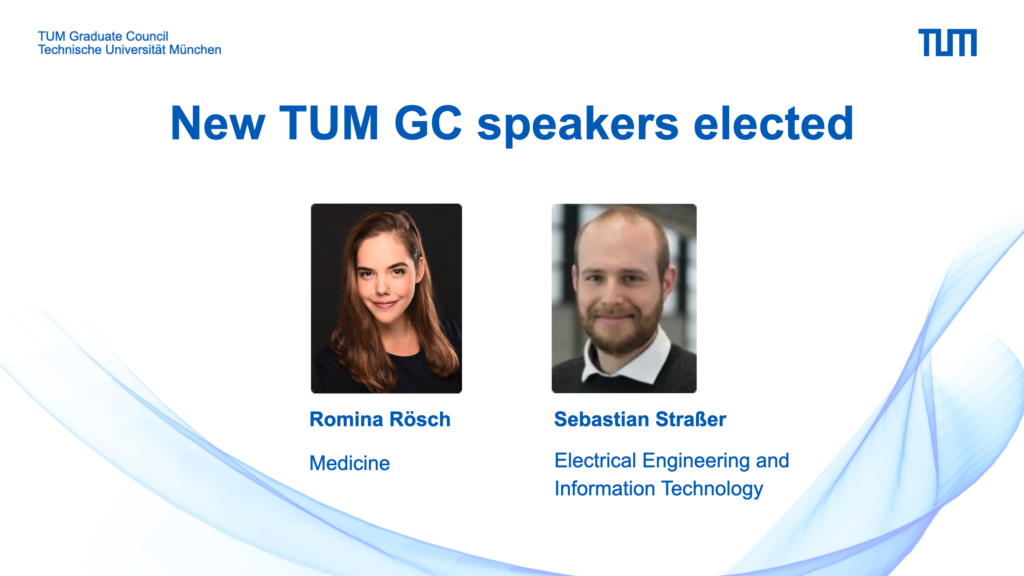 In order to vote on their next speakers, the TUM Graduate Council held its 74th meeting. We are happy to announce that Romina Rösch and Sebastian Straßer have been elected as first and second speakers of the Graduate Council.
They are doctoral representatives in the Medical Graduate Center and the Graduate Center Electrical Engineering and Information Technology respectively and will take office on October 1st. Congratulations!
Romina and Sebastian will take office on October 1st.