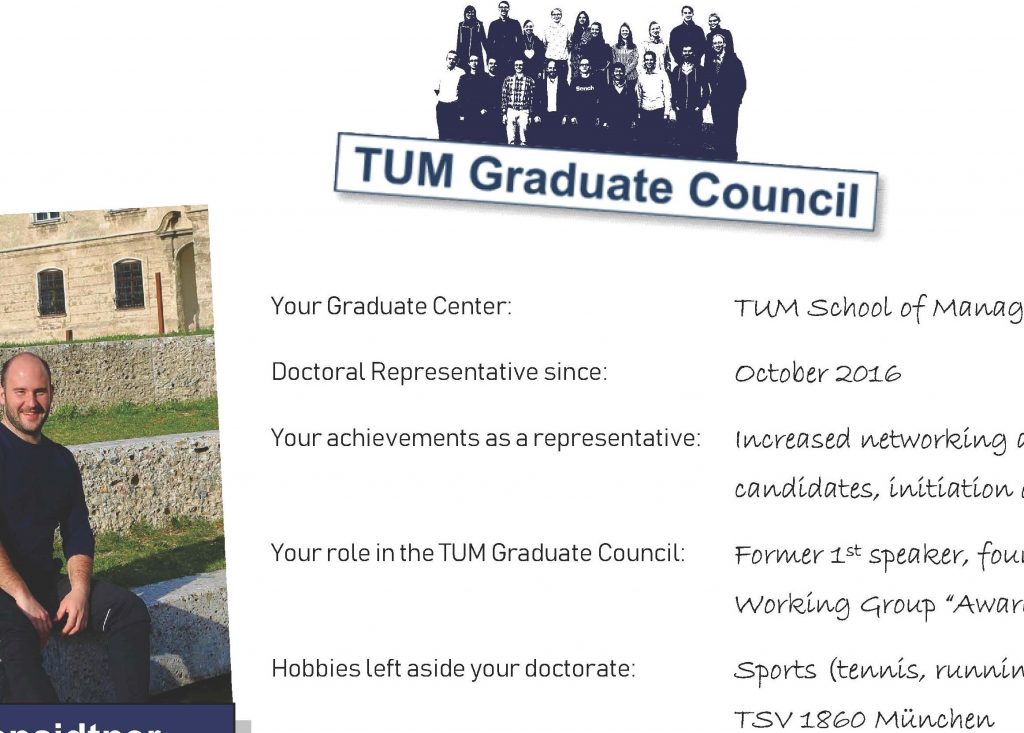 The TUM GC starts a new series on its social media accounts introducing its current members in more detail and on a personal level.
Today, the TUM Graduate Council launched a new social media series which aims at introducing its current members. By answering different questions, the members of the TUM GC, who are at the same time the doctoral representatives of the various Graduate Centers, are portrayed on a personal level.
The profiles of the TUM GC members are published on a weakly basis on the TUM GC's social media accounts (Instagram, Facebook, and Twitter). Follow and like our accounts to stay tuned and to get more information on your representatives.