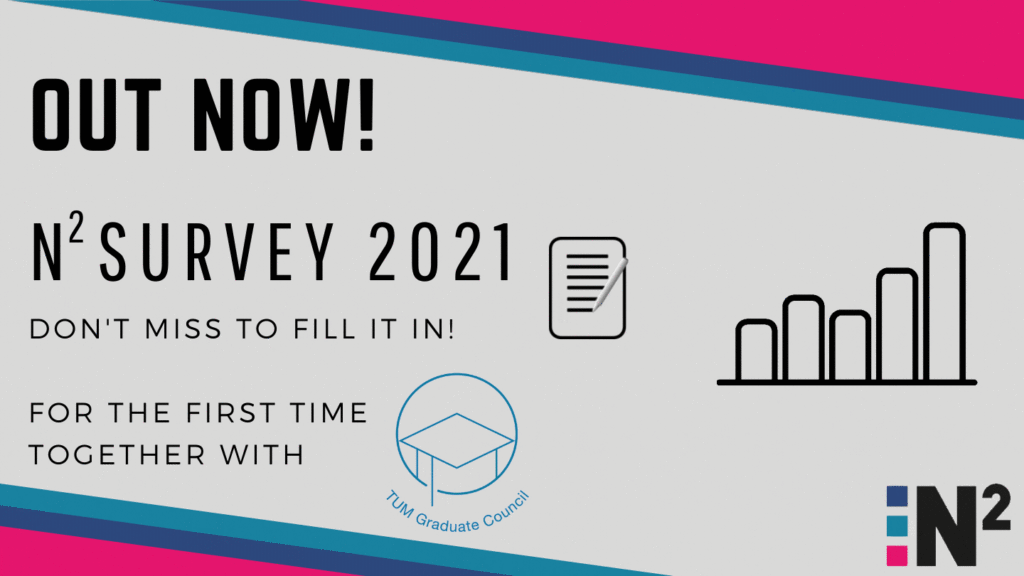 The TUM Graduate Council needs your help to implement and represent your interests during your doctorate at TUM and to improve the situation of all doctoral candidates.
The survey covers topics like your working conditions, supervision, and your current situation under COVID-19. Please take part via this link.
The survey time is from 15 October 2021 until 30 November 2021.