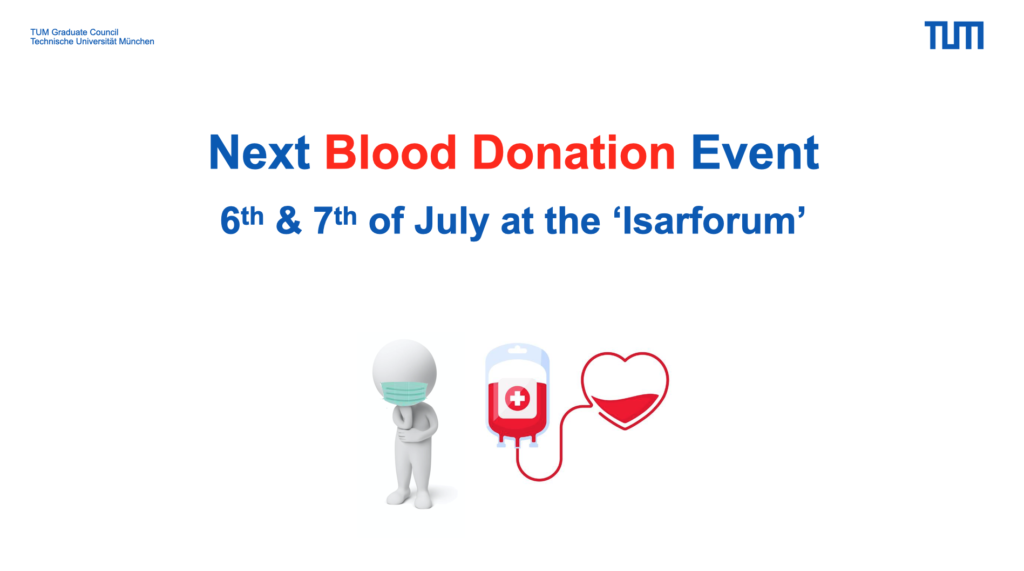 Modern medicine depends on blood transfusions and many patients depend on blood donations in order to get the care they need.
With this post, we wanted to draw your attention to the next blood donation event on Monday and Tuesday, 6th and 7th of July at the Isarforum. It is co-organized by the paramedic division of the students' representatives – they make good baguette sandwiches!
It is also free of reservation, so if you want to donate blood and didn't get a reserved spot so far for another occasion, just show up.
https://www.drk-blutspende.de/blutspendetermine/termine?term=M%C3%BCnchen